We are proud to be supplying the 2020 Challenge Tour Jerseys for the Santos Tour Down Under.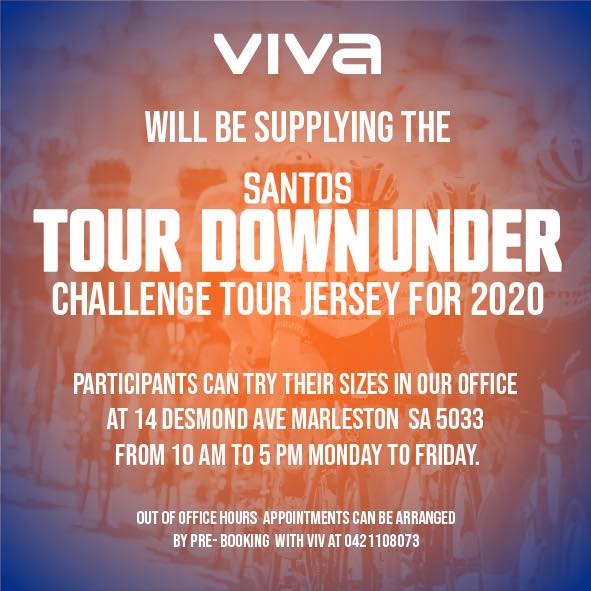 The Santos Tour Down Under is Australia's greatest cycling race, with a rich history as the highest-regarded and most popular bike race in the southern hemisphere.
In 2018, the event boasted an action-packed nine days of world-class cycling with gala dinners, street parties and an amazing atmosphere for riders and spectators, visitors and locals alike.
The event was first staged in 1999 with local rider Stuart O'Grady taking the win. Since then, numerous internationally renowned cyclists have joined the Honour Roll. The event has grown year-on-year to become the biggest cycling race in the southern hemisphere.